Tail Light Guards
Because flashing red skulls are cool.
Personalize your Jeep Wrangler® JK while protecting the tail lamps with our new guards. Ours are perfect for deflecting branches, rocks and most anything else the trail throws at it. You can also enjoy the fact that your friends will prefer to drive behind you on the trail out of pure admiration.
Made of 14 gauge American steel
Black powdercoated surface for long lasting protection
Perfect fit screws and spacers included
Please don't run the emergency flashers all the time so you can see how they look, because a replacement bulb is not included
$34.99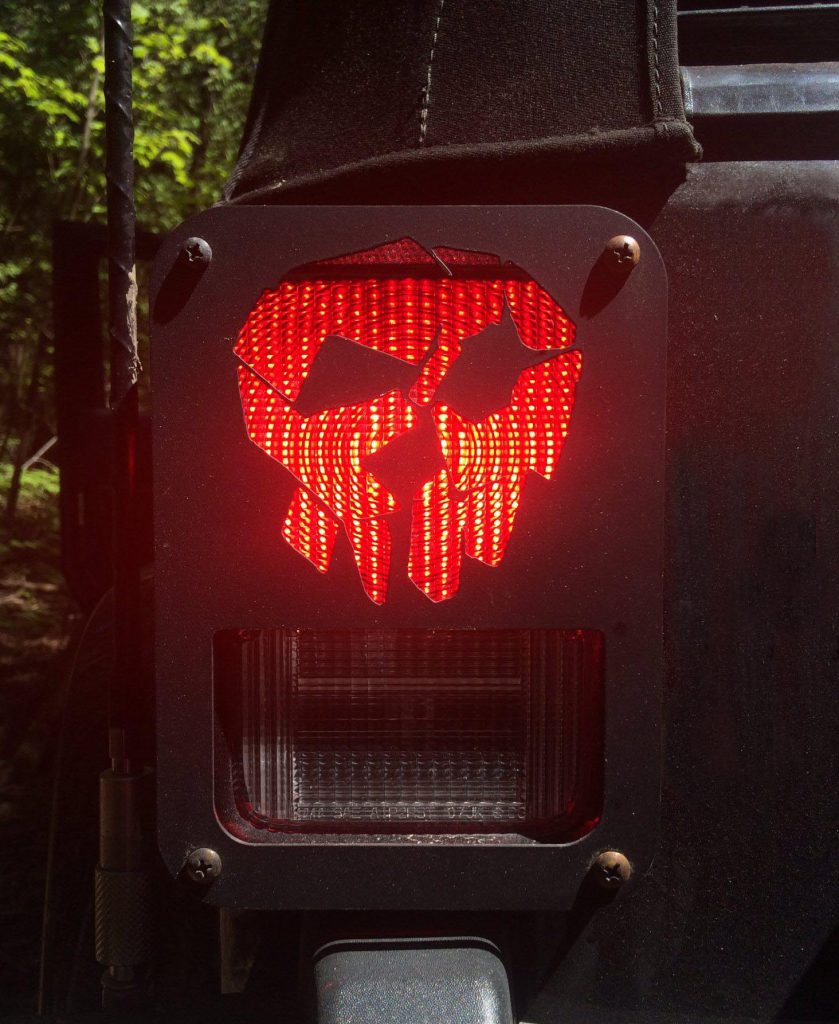 FAQS
How should I install these?
ROCKFACEGEAR
2017-04-19T02:57:54+00:00
The guards come with eight (8) screws. You'll notice that there are two sizes. The thicker screws go in the holes located on the outer edge of the tail lights; the thinner screws go in the holes toward the center of the vehicle. The bag also contains eight (8) spacers. They are all the same size. One suggestion we have is that you first thread a spacer onto one screw and then barely thread it into the hole, then do the other three screws.
We're not ones to tell you what your vehicle should look like, but if it were up to us, we'd prefer seeing both guards in the same orientation as shown in the photo on this website. If you want to flip them, go for it, but that's how they were designed.